Hotel Info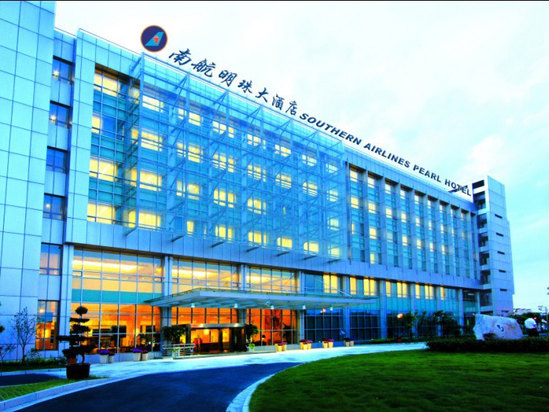 Southern Airlines Pearl Hotel Shanghai
is located in the core area of Pudong International Airport-Chenyang Road, close to Shanghai International Tourism Resort (Disneyland), Shanghai Free Trade Zone, Chuansha Ancient Town, near the Maglev Tourism Line, Yingbin Expressway S1 and Metro Line 2 has direct access to Lujiazui Financial and Trade Zone, People's Square, Nanjing West Road, Jing'an Temple, Zhongshan Park and Hongqiao Development Zone.
The hotel is a garden-style foreign-owned hotel wholly-owned by China Southern Airlines Co., Ltd. It is a brand of China Southern Airlines Pearl Hotel.
The hotel has elegant Chinese restaurant, western restaurant, Japanese-style teppanyaki, leisure tea bar, coffee shop, and a fully equipped banquet hall, multi-function hall, professional gym and outdoor basketball court, tennis court, table tennis room , Beautiful surrounding garden. A more efficient professional team provides services for you, which is a place you can trust and rely on.
In addition, the front desk of the hotel provides you with express check-out service, and real-time flight information inquiry service of Pudong International Airport and Hongqiao Airport. The hotel also provides 24-hour free shuttle service to Pudong Airport and Disneyland (please consult the merchant for details).