Hotel Info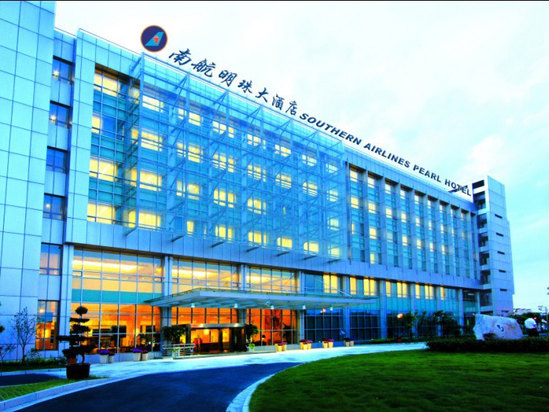 The Shanghai Southern Airlines Pearl Hotel (Shanghai Nanhang Mingzhu Dajiudian) is a garden-style hotel located 10 km (6 mi) from Shanghai Pudong International Airport.

This hotel has rooms and suites that come with all the standard amenities, including international direct dial phones, central air, mini-bars and small fridges.

Three on-site restaurants offer a variety of dining options, including Chinese, Western and Japanese dishes. 24-hour room service provides tasty and fresh food for guests who would like to eat in the privacy of their rooms.

Business travelers to this Shanghai hotel can take advantage of the business center and meeting halls. Wireless Internet is available in the public area.

In terms of relaxation, guests can sing in the KTV rooms, or play ping pong or tennis.